Port Charlotte Trenchless Sewer Repair
Trenchless Contractors presents Titanz Plumbing & Air Conditioning as your Port Charlotte trenchless sewer repair expert.
Titanz Plumbing
& Air Conditioning (941) 875-9669
17436 Seymour Ave, Port Charlotte, FL 33953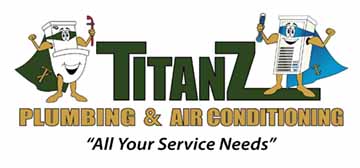 Titanz Plumbing & Air Conditioning is a professional Port Charlotte trenchless sewer contractor offering trenchless sewer repair and trenchless sewer replacement. Concrete, limesteon, iron, tree roots, pipe fitings, rocks... if your sewer is broke and clogged, we can repair or replace it with minimal damage to your property!
Services
Residential Sewers
Commercial Sewers
Trenchless Sewer Repair
Trenchless Sewer Replacement
Sewer Lines
Sewer Pipes
Sewer Mains
Sewer Taps
Coverage
Charlotte County, Lee County & Southern Sarasota County: Port Charlotte FL, Punta Gorda FL, North Port FL, Englewood FL, Deep Creek FL, Gulf Cove FL, Cape Coral FL, North Fort Myers FL, and Surrounding Communities.
Find A
Trenchless Contractor
Atlanta
Boston
Chicago
Denver
New York
San Franciso
Tampa